Sorry, wrong answer. Please try again.
Sorry, wrong answer. Please try again.
Well done ! That's the right answer.
If you sit and relax, you actually put your feet up, just as you could do when you feel at home (you do not have to worry about how other people look at you). When you feel the job has been done, you can do nothing and get some rest.
se détendre, se la couler douce
How NOT to translate : *se mettre les pieds en haut
...................................................
Examples in context
'NotTober campaign wants you to put your feet up to beat charity fatigue and chip in for The Banksia Project.
Ever wished you could do more by actually doing less ? Well now you can.
Mental Health charity the Banksia Project have teamed up with health insurer ahm to launch the NotTober movement, where $10 is donated for everyone who puts their feet up, and take some time for themselves.
Each year, Australians are being asked to donate to, or participate in, more than 96 million charity challenges and events nationwide, "and it's becoming a chore", with most people strapped for both time and money.'
The Northern Daily Leader, 2 Oct. 2019
............
'Why was Cristiano Ronaldo absent from the Fifa Best Awards ceremony ?
The Juventus star missed out on the top award in Milan to Lionel Messi
Football's biggest names, including Lionel Messi and Kylian Mbappe, turned out in Milan for a night of glitz and glamour at the Fifa Best Awards on Monday night.
But there was one very obvious absentee - Cristiano Ronaldo.
So where was he ?
The answer appears to have been revealed on his Instagram account where he posted a picture for his 184 million followers showing him sat at home on the sofa reading a book.
It is understandable that the Portuguese may have wanted to put his feet up ahead of Juventus's match at Brescia this evening. He has been suffering from muscle fatigue, according to manager Maurizio Sarri, having played three games in seven days.'
The National, 24 Sept. 2019
...................................................
Everyday usage
While dinner is cooking, why not put your feet up on the sofa ?
After working so hard this last month, he should put his feet up.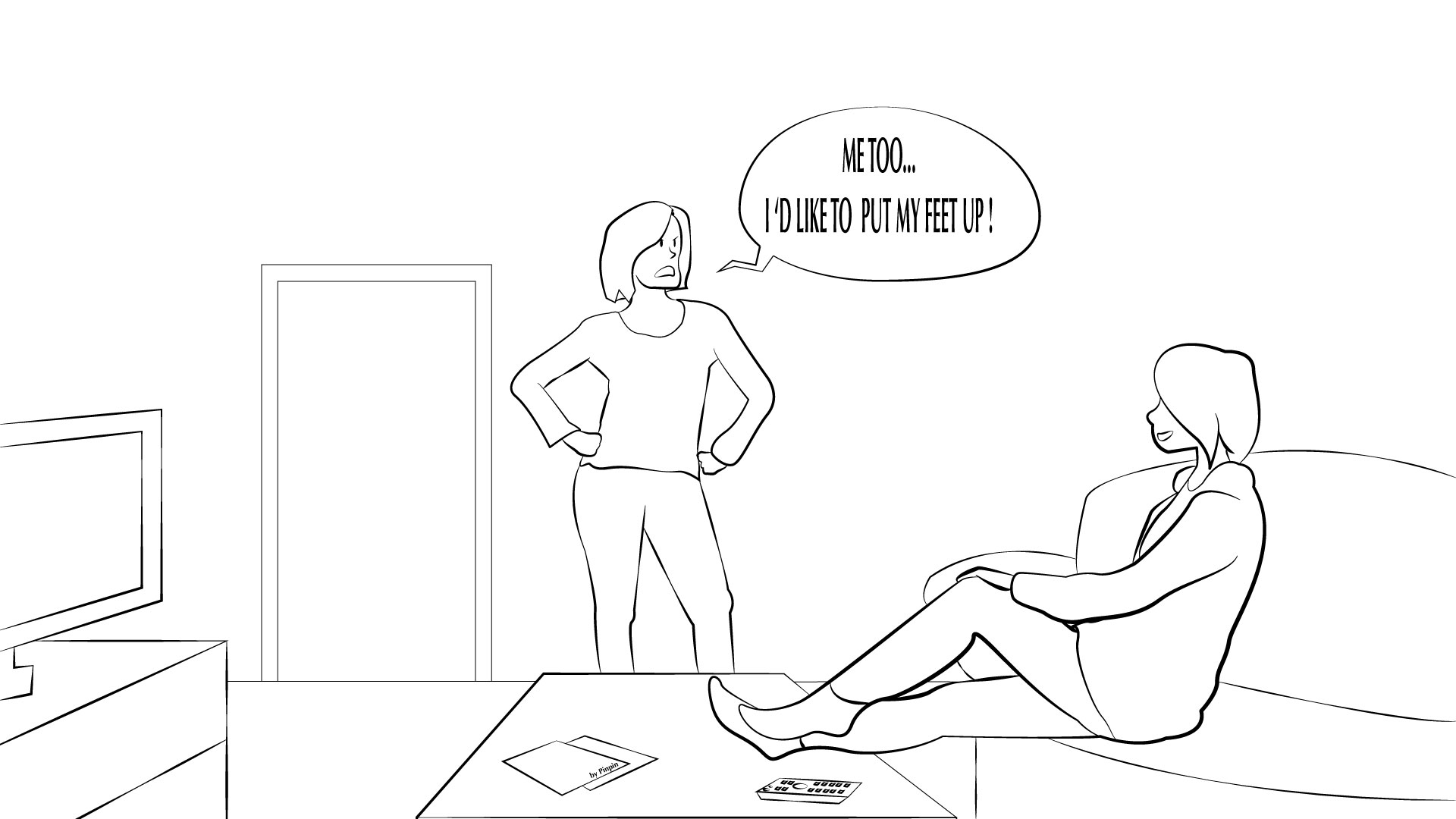 ---
Missed last week's phrase ? Catch up here