---

Click below to listen to the phrase.

Choose the correct definition a, b or c.
Sorry, wrong answer. Please try again.
Well done ! That's the right answer.
To be all ears means to be excited to hear what someone has to say and listen eagerly.
It was reportedly first used in the late 1700s.
French translation
être tout ouïe
How NOT to translate : *être toutes oreilles
...................................................
Examples in context
'All ears for Tsai Ing-wen's speech at inauguration ceremony
Nearly 700 foreign dignitaries from 59 countries will be in attendance when Taiwan's first woman president Tsai Ing-wen is sworn in today, the highest number ever at a presidential inauguration ceremony, according to the island's Foreign Affairs Ministry.
But all eyes - and ears - will be on Ms Tsai as she delivers her inauguration speech, to which her team was still putting the finishing touches yesterday.
After she and her pro-independence DPP won a landslide victory in the Jan 16 polls, there has been much uncertainty over the DPP controlling both the Cabinet and the legislature for the first time, and many will be listening closely to Ms Tsai for the course she will be charting for the island.'
The Straits Times, 19 May 2016
............
Why These Fake Dublin Facebook Events Should Be An Inspiration To Us All
But maybe it tells us something about Dublin. Maybe we're crying out for novelty – something to break the habits and patterns of the days. We've got Happenings, we've got street parties and festivals by the dozen, so we're not exactly short on inspo.
But if anyone out there fancies turning any of these madcap events into reality... well, we're all ears.'
Lovin Dublin, 14 June 2016
...................................................
Everyday usage
You're telling me you have a new method of achieving a 20% increase in sales by next month ? Well, I'm all ears !
We're going to invite them to a workshop on how to name their products competitively. They should be all ears, and that's when we lock them in.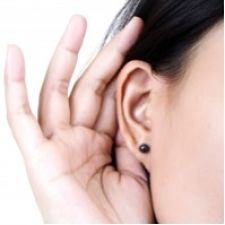 Sorry, wrong answer. Please try again.
---
Missed last week's phrase ? Catch up here