Sorry, wrong answer. Please try again.
Well done ! That's the right answer.
A situation or a decision which is 'up in the air' has not yet been settled or planned, it remains vague and uncertain.
The metaphoric origin of the phrase is easy to understand : clouds or anything floating in the air remain uncertain and undetermined as long as they are not down to earth way.
French translation
flou, vague, en suspens
How NOT to translate : * haut dans l'air
...................................................
Examples in context
'Fate of Brexit Is Up in the Air as Boris Johnson Delivers Surprises
Boris Johnson's summer is over. The week that could determine how long he remains prime minister — and how or whether Britain leaves the European Union — is about to begin.
The rules of the U.K.'s unwritten constitution are being stretched to the limit, with new precedents being set and cries of foul play arising nearly every day. Johnson's goal is to stay in power by uniting hard-line Brexit supporters while opponents remain divided.
It remains to be seen whether he's overplayed his hand.'
Bloomberg, 02 September 2019
............
'Jet Airways' future up in the air with Russian bidder set to be disqualified
Chances of a late-stage revival of Jet Airways (India) Ltd have faded further, with Russian fund Treasury RA Creator on the verge of being disqualified, leaving South America's Synergy Group as the sole suitor for the grounded airline.'
LiveMint, 09 September 2019
...................................................
Everyday usage
The future of the company has been up in the air since it was acquired by this young and mysterious entrepreneur.
My summer plans are still up in the air, I haven't made my mind yet.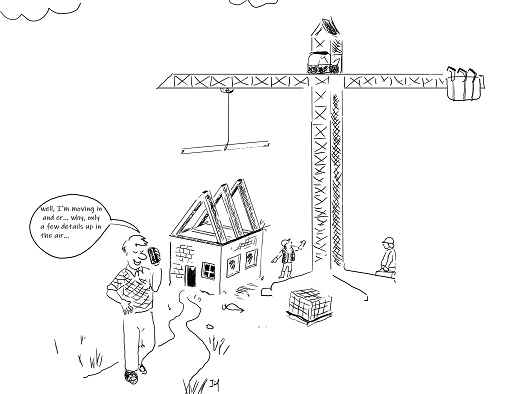 Sorry, wrong answer. Please try again.
---
Missed last week's phrase ? Catch up here