Sorry, wrong answer. Please try again.
Well done ! That's the right answer.
If someone is as snug as a bug in a rug, they are very warm and comfortable. This is often said of someone who is curled up in bed.
The old-fashioned British expression, which alludes, presumably, to the clothes-moth larva happily feeding inside a rolled-up carpet, was first recorded in 1769 (Stratford Jubilee, unknown author) and probably owes its long life to the rhyme.
French translation
être bien calé, bien au chaud, comme un coq en pâte
How NOT to translate : *aussi confortable que la petite bête dans le tapis
...................................................
Examples in context
''Snug as a bug in a rug ! ' Shannon Noll cradles his sweet baby son Colton wrapped tight in a tie-dye blanket
Shannon 'Nollsie' Noll and his wife Rochelle welcomed their fourth child, Colton, on December 30.
And on Thursday, Nollsie looked every inch the doting dad when he shared a photo of him cradling the little boy on Instagram.
In the picture, What About Me singer Shannon, 43, is smiling as he holds seven-week-old Colton, who is wrapped tight in a blue tie-dye blanket, close to his chest.'
The Daily Mail, 21 February 2019
............
'Build-up to Man City v Leicester plus Jurgen Klopp news conference
If you're not feeling too bright-eyed and bushy-tailed, missed last night's MOTD after a bank holiday drink or ten and are refusing to leave your bed for the entirety of your day off, then fear not.
While you're snug as a bug in a rug, I'm here to guide you through the day with all the fall out from the penultimate weekend of the Premier League season, including who made the cut for the coveted top four.
Welcome.'
BBC News, Sport, 6 May 2019
...................................................
Everyday usage
During the blizzard we had plenty of firewood and stayed in the cottage, snug as a bug in a rug.
Jo laid on the carpet, snug as a bug.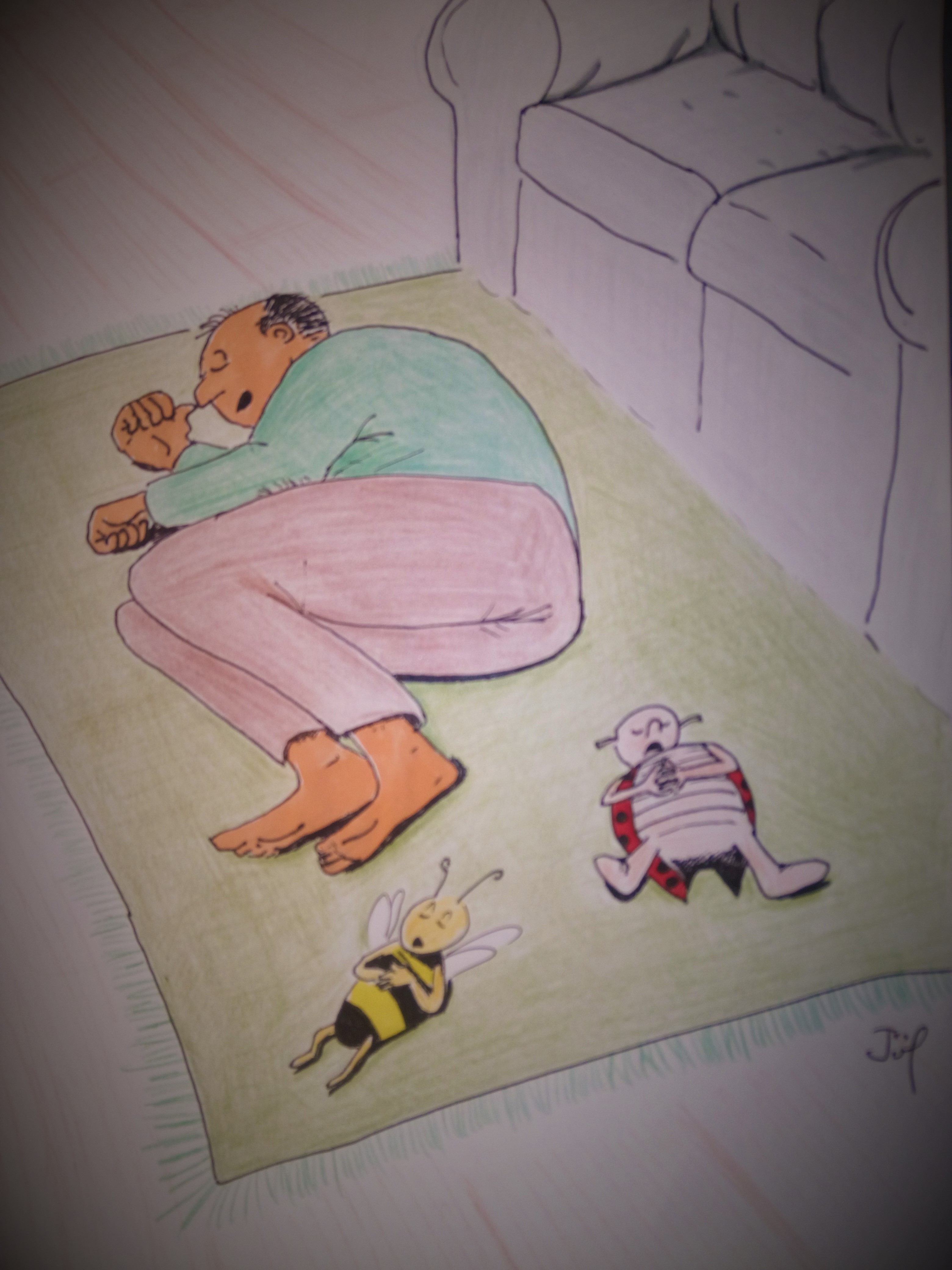 Sorry, wrong answer. Please try again.
---
Missed last week's phrase ? Catch up here