Sorry, wrong answer. Please try again.
Sorry, wrong answer. Please try again.
Well done ! That's the right answer.
If you "have egg on your face", you feel the embarrassment that results from a failure or faux pas.
French translation
avoir l'air ridicule
How NOT to translate : * avoir de l'œuf sur le visage
...................................................
Examples in context
'Lewis Hamilton left with egg on his face as Mercedes star backtracks on pre-season comment
Hamilton finished 13th at the Emilia Romagna Grand Prix on Sunday, having placed third, 10th and fourth in the previous three races of the campaign, respectively. Team principal Toto Wolff apologised to Hamilton as he finished in Italy, telling the Brit that his car is "undriveable".
Mercedes have struggled for performance in their new W13 car. All teams had to start from scratch at the beginning of the season due to new regulations.'
Express, 28 April 2022
............
'Priti Patel has 'egg on her face' over Rwanda immigration plan says lawyer - 'You could put people in the Ritz for less'
Priti Patel is predicted to be left with "even more egg on her face" if the plans to send migrants to Rwanda for processing are enforced.
Boris Johnson is expected to unveil proposals to fly asylum seekers to the African country for processing and settlement later this week.
Philip Trott, Senior Counsel at Vanessa Ganguin Immigration Law, has slammed the proposal.
Speaking to Nigel Farage on GB News, he said : "I don't think this is going to stop people traffickers. In fact I think there will be a lot more infringement of liberties in Rwanda than infringement in the UK."'
GBN Britain's News Channel, 5 April 2022
...................................................
Everyday usage
The CEO really had egg on his face after he went on stage to demonstrate the new product and couldn't get it to work.
I couldn't pluck up courage to sort things out, and now I have egg on my face.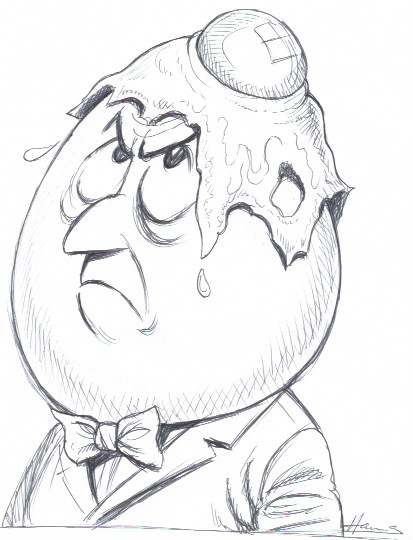 Claramedia, 8 July 2022
---
Missed last week's phrase ? Catch up here