---

Click below to listen to the phrase.

Choose the correct definition a, b or c.
Well done ! That's the right answer.
to play gooseberry means to be an unwanted third person who is present when two other people, especially two people having a romantic relationship, want to be alone.
French translation
tenir la chandelle, être de trop, être la cinquième roue du carrosse
How NOT to translate : *jouer la groseille à maquereau
...................................................
Examples in context
'Floating Voter Day 10 : Dáil hopefuls reveal political crushes for Valentine's Day
It's the most romantic weekend of the year, but our campaigning politicians have no time for flowers and chocolates. Floating Voter asked some candidates who their dream political date would be.
SHARE
"Sarah Palin - to find out what goes on in her head," said Fine Gael's Alan Shatter.
"It's not fiscal space but it could be outer space. She's certainly spaced out. There's nothing about her policies I'd remotely share but it would be fascinating," he said of the former beauty queen and vice presidential candidate.
His Galway East Party colleague, Ciaran Cannon, said : "I could play gooseberry to Alan Shatter and Sarah Palin just to see what they'd talk about."'
independent.ie, 13 Feb. 2016
............
'Wired : McFly take on mates McBusted ahead of their album release
Now that ex-McBusted members James Bourne and Matt Willis have reunited with Charlie Simpson, the McFly guys are stirring up a bit of friendly competition.
And they're confident their first album in six years will outsell Busted's upcoming release, Night Driver.
(…)
They say three's a crowd but that didn't stop Taylor Swift – Tom Hiddleston's ex play gooseberry during a dinner date with Gigi Hadid and her man Zayn Malik.'
The Daily Star, 16 Sept. 2016
...................................................
Everyday usage
Yes, thank you, I'd love to go to the cinema, if you two are sure you don't mind me playing gooseberry.
Every time I go out with Liz and Bob, I feel like I am playing gooseberry. I have a feeling there may be a spark between them.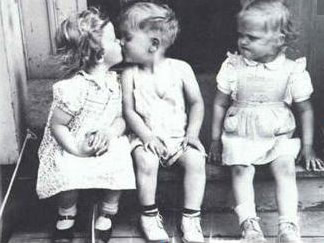 Sorry, wrong answer. Got you ! ;) Please try again.
Sorry, wrong answer. Please try again.
---
Missed last week's phrase ? Catch up here