Sorry, wrong answer. Please try again.
Well done ! That's the right answer.
If you have a sweet tooth, you have a propensity and preference for sugary foods.
French translation
avoir un penchant/faible pour le sucré/les sucreries, avoir une bouche sucrée, avoir le bec sucré
How NOT to translate into French : *avec une dent sucrée
...................................................
Examples in the press
'Coffee Drinkers, Even Those With a Sweet Tooth, Live Longer
Among more than 170,000 people in the U.K., those who drank about two to four cups of coffee a day, with or without sugar, had a lower rate of death than those who didn't drink coffee, reported lead author Dan Liu, MD, of the School of Public Health at Southern Medical University in Guangdong, China.
"Previous observational studies have suggested an association between coffee intake and reduced risk for death, but they did not distinguish between coffee consumed with sugar or artificial sweeteners and coffee consumed without," wrote Liu and colleagues in the journal Annals of Internal Medicine.'
Webmd, 31 May 2022
..........................
'Dental Health Experts Think You Should Finally Dismiss These 13 Sweet Tooth Beliefs
"You're not crazy if you think you have a sweet tooth," a dentistry professor says. "We have some scientific evidence that it's true."
Ever feel like a slave to sugar ? There's a good reason people are attracted to cookies, candy, ice cream, chocolate, cake, and other tasty treats.
Why we love sweets
From the time we're born, we are hard-wired to seek out sweet foods for survival—human breast milk has 17 grams of sugar per serving—and as we grow we learn to associate sugar with comfort, says Erin Issac, DMD, a board-certified pediatric dentist in Pennsylvania.'
The Healthy, 31 March 2021
...................................................
Everyday usage
If you're looking for a snack, go talk to Martin - He has a real sweet tooth, so he probably keeps chocolates and biscuits in his desk.
I don't have much of a sweet tooth, I get more excited about starters and main courses than desserts.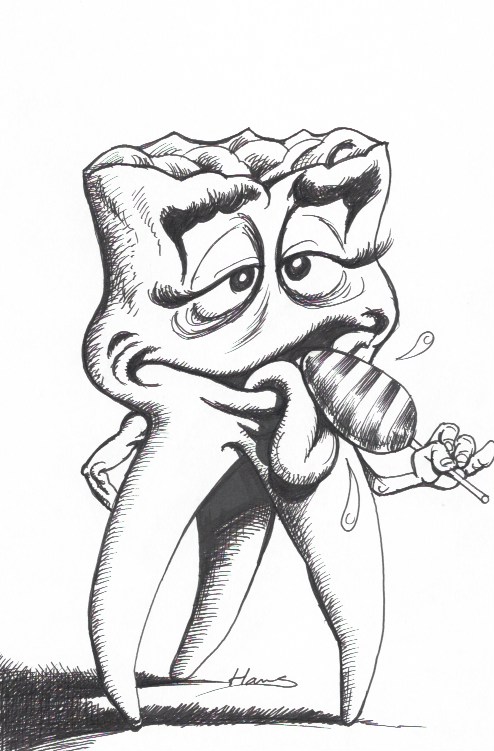 3 June 2022
Sorry, wrong answer. Please try again.
---
Missed last week's phrase ? Catch up here