Sorry, wrong answer. Please try again.
Sorry, wrong answer. Please try again.
Well done ! That's the right answer.
'to go stir crazy' means to become acutely anxious, restless, irritable, irrational, because of confinement, routine, etc. It can refers to the mental effects induced by long periods of emprisonment.
"Stir" in this usage is a slang word for prison.
French translation
ne pas tenir en place, être sur des charbons ardents
How NOT to translate : *remuer fou
...................................................
Examples in the press
'Coronavirus Update : Expert Offers Tips On How To Avoid Going Stir Crazy In Isolation
As we protect ourselves from coronavirus, experts say a key element is mental health.
At a time when many of us have never felt more isolated, detached, and beyond stir crazy cooped up in our homes, a clinical psychologist says there are five things we all need to be doing right now to maintain our mental and physical well being in these extremely difficult times.
"It's not like anything any of us have ever seen before," Dr. Robin Goodman told CBS2's Scott Rapoport on Monday. "These are emotions and feelings people have never had before."'
CBS New York, 26 Nov. 2012
...................................................
Everyday usage
I've been laid up for two weeks with this broken leg and I'm beginning to go stir crazy.
Don't go stir crazy and join Friday's Live Pub Quiz on YouTube.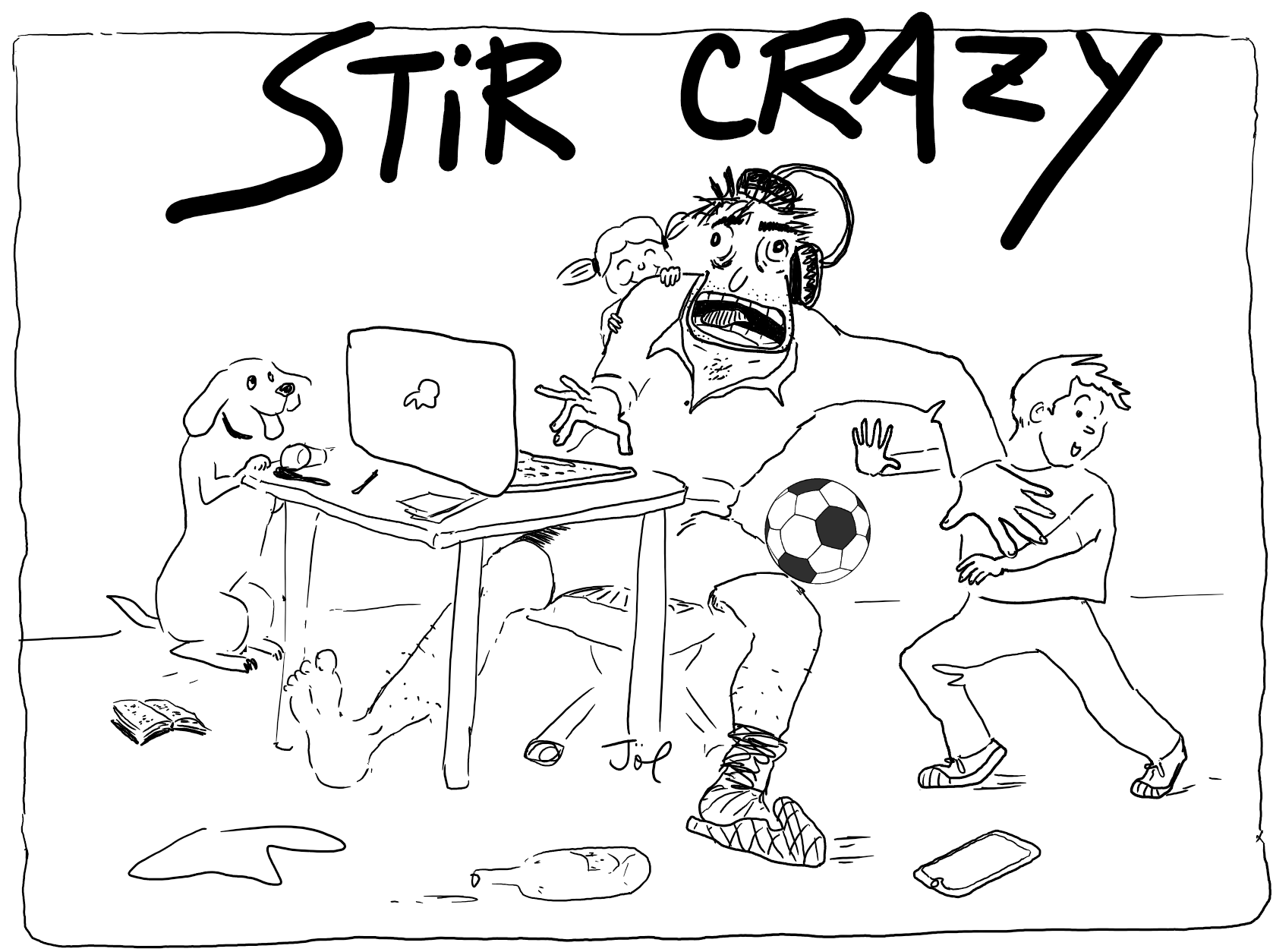 ---
Missed last week's phrase ? Catch up here