---

Click below to listen to the phrase.

Choose the correct definition a, b or c.
Well done ! That's the right answer.
oomph means energy ; vitality ; enthusiasm. The slang or informal term also refers to sex appeal.
French translation
fougue, tonus, vitalité, gnaque
...................................................
Examples in context
'Voltron : Legendary Defender – cartoon reboot deserves a hero's welcome
Is it good ? Yeah, it is.
Is that your nostalgia talking ? Maybe a little bit. I was a huge fan as a kid but don't remember many of the particulars. I still enjoy watching the odd animated show that is intended for children (as opposed to The Simpsons, Family Guy or BoJack Horseman), and Voltron : Legendary Defender is a pretty good one. The executive producers, Lauren Montgomery and Joaquim Dos Santos, veterans of the truly excellent Avatar : The Last Airbender and The Legend of Korra, have found a way to keep the best things about the original and add a little bit of extra oomph for the short attention spans of the iPhone generation.'
The Guardian, 10 June 2016
............
'PS4 Pro, PS4 Slim : Where is Sony going ? A hands-on look
This week, Sony officially unveiled the next iterations of the PlayStation 4 : a physically smaller version of the core PS4, unofficially called the PlayStation 4 Slim, and a more powerful evolution of the console, known as the PlayStation 4 Pro.
(…)
Sony says the PlayStation 4 Pro will bring some added visual oomph to games even on standard 1080p HDTVs and will offer "higher or more stable frame rates for some supported titles." I didn't see this in action, though, so it's hard to judge.'
The Herald Tribune, 9 Sept. 2016
...................................................
Everyday usage
How do you make the ordinary extraordinary ? With a little bit of oomph !.
With stronger muscles, you'll have more oomph for cardio activities !
It's important to have a person with some oomph in charge of the department.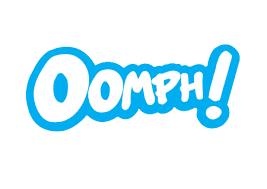 Sorry, wrong answer. Please try again.
Sorry, wrong answer. Please try again.
---
Missed last week's phrase ? Catch up here