Sorry, wrong answer. Please try again.
Well done ! That's the right answer.
If a subject or problem is a hot potato, it is a very difficult issue to deal with, a situation or subject people disagree strongly about.
A hot potato is a sensitive situation that is difficult to handle and thus gets passed from one person to the next (like a potato that is too hot to hold).
French translation
Une patate chaude, un dossier brûlant
...................................................
Examples in the press
UWI hot potato
In a rather deft political move, the Government has dropped the hot potato of tertiary education cost-cutting into the lap of The University of the West Indies.
Based on the statement of Finance Minister Colm Imbert at yesterday's post-Cabinet news conference, the Government intends to implement a ten-per cent reduction in its subvention to The UWI for the 2022-23 academic year. This amounts to a cut of over $50 million from the current subvention of over $500 million a year.
Trinidad Daily Express, 3 June 2022
..........................
'In election heat, a hot potato : the Telangana ban on supplies from Uttar Pradesh
Alamgir estimates that about 100 trucks, each loaded with some 500 50-kg bags of potatoes, go from UP to Telangana every day. Out of that, 50-60 trucks are from Agra alone.
Mohammad Alamgir, a six-acre potato grower from Khandauli near Agra, is angry with Asaduddin Owaisi. Not because his party — the Hyderabad-based All India Majlis-e-Ittehadul Muslimeen — is fighting the coming Uttar Pradesh Assembly elections. It has, instead, to do with the party lending support to the ruling dispensation in Telangana, which has "banned" import of potatoes from UP.'
The Indian Express, 2 Jan. 2022
...................................................
Everyday usage
The political candidate knew the issue was a hot potato, so he deferred to his chief of staff, who directed questions to the committee chairperson.
The abortion issue is a political hot potato in the United States.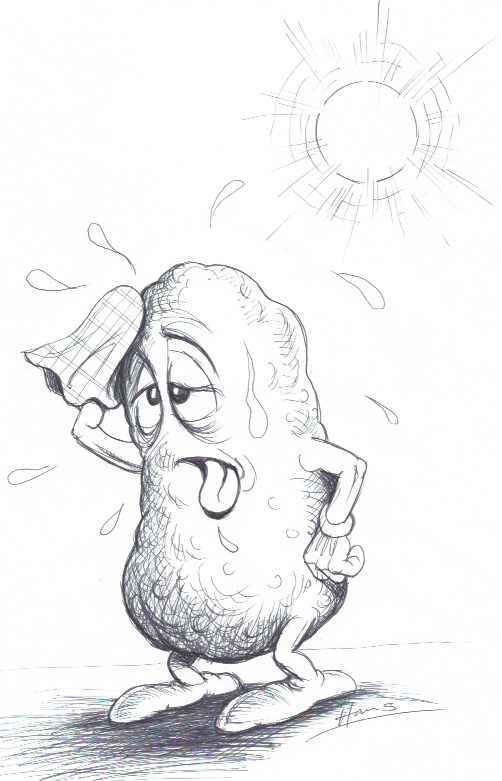 Claramedia, 1 July 2022
Sorry, wrong answer. Please try again.
---
Missed last week's phrase ? Catch up here