---

Click below to listen to the phrase.

Choose the correct definition a, b or c.
Well done ! That's the right answer.
Like a dream means that something is so good, one questions whether or not it is real.
French translation
comme dans un rêve
How NOT to translate : *comme un rêve
...................................................
Examples in context
'Yorkshire Rows complete 3,000 mile Atlantic challenge
A team of North Yorkshire women have completed their record-breaking 3,000-mile journey across the Atlantic Ocean.
The Yorkshire Rows - Janette Benaddi, 51, Helen Butters, 45, Niki Doeg, 45, and Frances Davies, 47 - are all working mums, with two children each, from the York and Selby areas, and have been at sea since before Christmas to row from the Canary Islands to Antigua as part of the Talisker Whisky Atlantic Challenge.
Skipper Janette, a clinical researcher, said : "It feels like a dream to have arrived. This race truly deserves to be called the world's toughest row ; it felt like we were battling against the ocean and we are so proud to have achieved something that we originally thought was way beyond our capabilities.
While they have been at sea, the team has also encountered schools of dolphins, a whale and her calf, and celebrated Niki's 45th birthday, all the while raising money for the Yorkshire Air Ambulance and Maggie's - a charity which will open a new cancer support centre at St James's University Hospital in Leeds next year.
Laura Lee, chief executive at Maggie's, said : "Everybody at Maggie's would like to congratulate Janette, Helen, Niki and Frances on an incredible feat."
"The monies they have raised, as well as the awareness they have created of our charity has been outstanding. We cannot thank them enough and hope they enjoy a well-deserved break before returning to the UK. We can't wait to see them when they are back in God's own county."'
The York Press, 25 February 2016
............
'Ottawa teens spend break helping Syrian refugees in Greece
These are the drawings of the children living in a refugee camp, where 17-year-old Tara Bertrim recently spent two weeks volunteering.
Bertim travelled with her friend Sydney Pothakos and Pothakos's mother, who in total raised $7,000 in donations for their humanitarian trip. Pothakos, also 17, said the trip put things into perspective for her.
Bertrim travelled to the Greek island of Lesbos, which has become a landing site for thousands of Syrians escaping conflict by boat. Her trip, she said, was eye-opening."It's the most rewarding experience in the entire world," Pothakos said.
She said her journey made it clear to her how important charity is.
"We need to give our all, that's all we need to do," she said. "You need to be there for the people who need it the most. Because these are the people who need it the most right now."
Bertrim called the experience surreal, saying it almost felt "like a dream."
"To think about what we saw and what we experienced there," she said.
"These people have absolutely nothing and I feel so lucky to be here in Canada."'
CTV News, 25 March 2016
...................................................
Everyday usage
The pitch went so well, and we delivered our message effectively. It was like a dream.
Everyone really enjoyed the event. Our friend Pascal even came and played guitar. He plays like a dream !
.....................................................
Today we are celebrating dreams with our St George's Day event in aid of charity Rêves.
There is still time to buy your ticket. Attend the event to support a child's dream !
See the article below !
.....................................................
'Villeneuve-d'Ascq : un « afterwork » caritatif ce jeudi à la Haute Borne
L'organisme de formation professionnelle en langue anglaise Claramedia célèbre ce jeudi la Saint-Georges – la fête nationale de l'Angleterre – sous le signe de la solidarité.
L'intégralité des sommes récoltées au cours de ce gala de charité sera reversée à l'association Rêves qui exauce les rêves des enfants et des adolescents atteints de maladies graves depuis 1994.
À partir de 18 h 30, HuB innovation, parc scientifique de la Haute Borne. Entrée : 30 euros, réservation : billetweb.fr/st-georges-day'
La Voix du Nord, 20 April 2016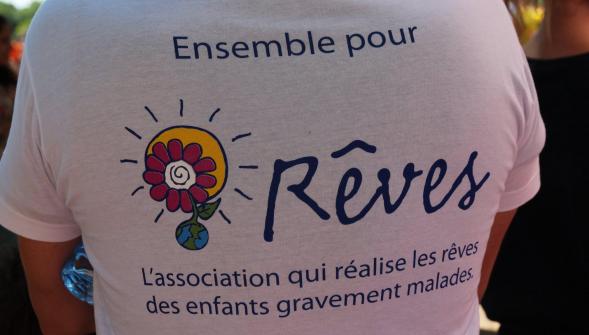 .....................…...............................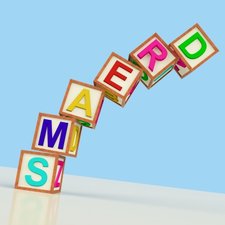 Sorry, wrong answer. Please try again.
Sorry, wrong answer. Please try again.
---
Missed last week's phrase ? Catch up here