---

Click below to listen to the phrase.

Choose the correct definition a, b or c.
Well done ! That's the right answer.
Off the cuff means doing or saying something without planning ; doing something spontaneously.
It is said to originate from 1938 in America. It suggests an actor reading lines from the cuff of his sleeve rather than having learnt them.
It is sometimes written as off-the-cuff.
French translation
improvisé / impromptu
How NOT to translate : *du poignet de chemise
...................................................
Examples in context
'The Improvised Shakespeare Company's Couplets Off the Cuff
In its second show of a doubleheader on Sunday night in the East Village, the Improvised Shakespeare Company built a spot-on parody of the word-drunk sexual innuendo of Falstaff's world, a five-man cast making up the script on the spot, piling one filthy pun atop another.
In between is a crowd-pleasing song-and-dance number (audiences seem even more amazed at songs made up off the cuff than jokes in rhyme), showoffy references to classical texts and usually a scene with a detailed description of an elaborate plot. As in Shakespeare, the lovers are overheated and silly, and when the characters shift downward in station, poetry turns to prose.'
The New York Times, 19 January 2015
............
'Andy Murray aims to make Jérémy Chardy pay for off-the-cuff comments
Jérémy Chardy did probably not intend it to be this way but he has brought unexpected edge to his match against Andy Murray in the fourth round of the 2015 French Open – and that might not be the wisest wind-up of his career. The Scot loves a fight.
The Pau-born man, who lives in Belgium, will no doubt have his home crowd with him for a second-week appearance many might have considered a bonus for a player who has won his three matches virtually unnoticed – not by Murray, though.'
The Guardian, 31 May 2015
...................................................
Everyday usage
I designed the new catalogue, but I did it quite off the cuff. Let me know what you think, we can always change it.
It was an off the cuff meeting, but I did manage to talk about some of the important issues.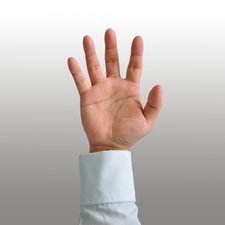 Sorry, wrong answer. Please try again.
Sorry, wrong answer. Please try again.
---
Missed last week's phrase ? Catch up here